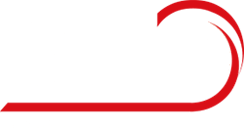 In the role of a Grade 5 Fire Door Surveyor, you will visit multiple building types comprising occupied housing blocks, care homes, public buildings, schools and universities to perform condition surveys on fire doorsets.
In the case of occupied housing blocks this will include flat entrance doors where you will be required to meet predetermined access protocols and customer care procedures when liaising with customers and gaining access to perform your surveys.
The surveys you perform will be collated through use of a smart phone application, where the condition of each component making up the fire doorset will be recorded against a series of prompts.
Evidence confirming the condition of each fire doorset will be recorded against each prompt through factual statements, measurements, and photographic records.
The surveys you perform will often require you to travel throughout the UK where you will co-ordinate your requirements for pre-paid accommodation with our back-office support team. Keeping in regular contact, you will be required to plan your route and requirements for overnight accommodation in advance.
To maintain records of outputs and client updates, you will work closely with a surveying team co-ordinator who will validate your findings and finalise reports before they are submitted to our clients.
The role will suit:
Motivated team players with good organisation skills, past experience of survey work that are happy to work using their own using initiative and meet predetermined targets.
Individuals with an interest in fire protection, willing to learn new technical skills through a programme of industry specific training. (training will be provided including structured training by the ASFP & FIRAS)
Open to graduate applications who are willing to learn about surveying.
Essential skills:
Clean driving licence
Ability to tailor your approach to dealings and communications with diverse stakeholder groups, clients, customers and building users.
Effective customer care skills
Ability to tailor your approach to dealings and communications with diverse stakeholder groups, clients, customers and building users.
Remuneration:
This is a grade 5 role with the following benefits:
Salary Range £22,000 to £26,000 / annum (dependant on experience)
Hours of work 39
o 08:00 – 16:30 (Mon to Thurs)
o 08:00 - 15:30 (Fridays
Fully expensed company van / car allowance
Holidays 29 days holiday per annum (including 8 statutory holiday days) rising by 1 day for each year of service up to a maximum 33 days / annum.
Benefits package compromising: Medicash Health Care Plan and Life insurance
Paid overnight accommodation with subsistence allowance (where applicable)
Participation in a structured programme of training and development including specific industry training courses resulting in accreditations from UKATA, EROSH, ASFP & FIRAS)
Clear progression route
Early finish on Fridays
Holidays for long service
Buddy scheme
Bike to work scheme
On-site showers (head office)
Access to counsellors
Gym discounts
Refer a friend scheme
Diversity and inclusion training
On-site car charging points (head office)
Equal Opportunities in Practice
We are committed to equality of opportunity for all staff and applications from individuals are encouraged regardless of age, disability, sex, gender reassignment, sexual orientation, pregnancy and maternity, race, religion or belief and marriage and civil partnerships.
Benefit 1

Clear progression route

Benefit 2

Healthcare scheme

Benefit 3

Life Insurance
Our Vision
At Neo we develop our people.
We collaborate as a team, regardless of differences.
Working with the local community, we nurture young talent and promote apprenticeship opportunities.
We arm our people with the skills and competences to meet the expectations our clients and customers have from us.
About Neo Property Solutions
Neo Property Solutions Limited is a recognised specialist in the provision of technically challenging passive fire protection solutions.
Our services include Fire Compartmentation Surveys, Fire Door Surveys, Fire Stopping and Fire Compartmentation Works, executed as part of a rolling programme of annual inspection and/or rectification works required across multi-occupancy housing, buildings of public amenity, healthcare facilities, education establishments, student accommodation blocks and security sensitive office buildings and workplaces.
Already working at Neo Property Solutions?
Let's recruit together and find your next colleague.